Directional Signage that Works for You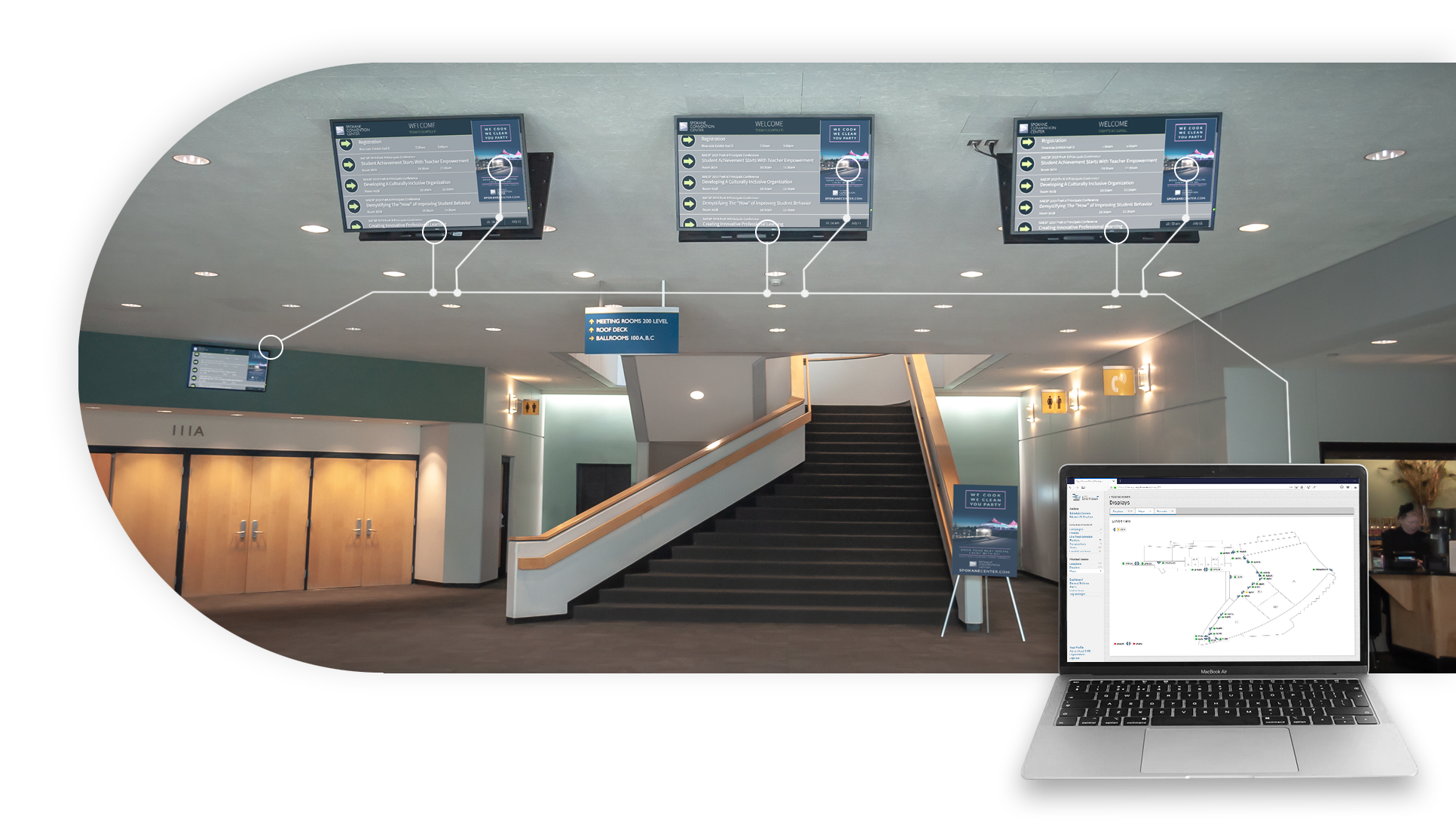 Are your venue's digital signs really working for you? Did you install digital signs ages ago only to have them updated a few times a year because your software is so limited? Or maybe you update your digital signs but are finding that guests don't see the full use of them?
You can fork over tens of thousands of dollars to a huge company to get things like digital wayfinding and graphic slideshows or you can get all the same features for a whole lot less from a small-scale company ready to give you personalized attention.
That's us here at Sign Bonsai. We've created an online SaaS that controls and distributes content for digital signage just like some of the big-name brands. In fact, we even integrate with event booking software like Ungerboeck. But you don't have to pay an arm and a leg.
Our system only costs $6 a month* for each of the digital screens your venue has with a price break for venues with more than 30 screens. Plus, we'll help you out with some of the initial set-up process for free. You can even go ahead and test it out with our two-month free trial. We think that after two months, you'll never go back to spending thousands of dollars a month with a larger company.